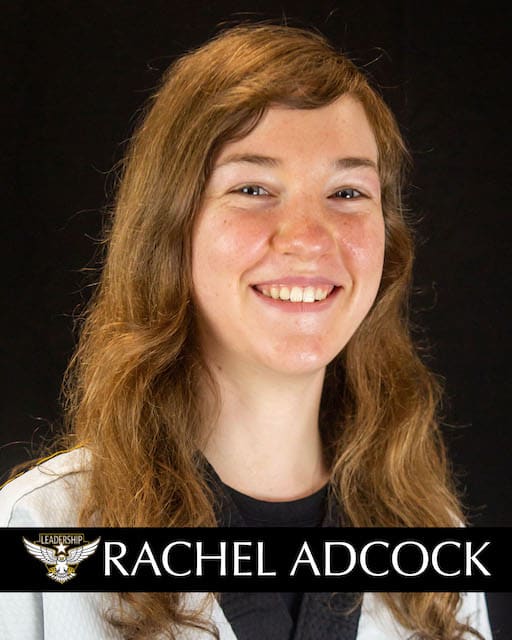 Coach Rachel
Name: Rachel Adcock
Rank: 2nd Degree Black Belt
Favorite Martial Arts Activity: Bo Staff
Favorite Martial Arts Technique: Butterfly Kick
Favorite Food: Peanut Butter
Favorite Music/Musician: Anything
Favorite Book: Hitchhiker's Guide to the Galaxy
Favorite Movie: Lilo and Stitch
About Me: I am sixteen years old, and have been doing Taekwondo with my family for about six years. At home, I do watercolor painting, read, and take care of my pets: two mice, a snake, and a hedgehog. I am almost done with high school and I enjoy science, German, and band.
Who I Admire and Why: I admire people who are charitable. Charity takes effort, and shows how people can focus on more than themseves.
My Goals: My goals are to make it through high school and into college all while stil caring for many things in my life. Some old long term goals are to become an astronaut, continue Taekwondo, and, of course, to maintain my friendships.