Beginner Youth Martial Arts Classes Enrolling In September
Training in a family environment, our Youth Martial Arts class is a great way to get kids started in the active, healthy and mentally stimulating lifestyle that martial arts offer from a young age. The Youth Martial Arts classes combine drills, techniques and games that build a foundational skill set that your kids will carry with them for the rest of their lives. Your child will have a blast, while also learning vital self-defense moves.
Our Youth Martial Arts program is for ages 8 and up, and all experience levels. Our trained and certified instructors are accustomed to working with children of all ages, and we guarantee your child will never feel out of place or left behind! Advantage Martial Arts offers all students with a safe and friendly environment to ensure their ultimate success! And you get a peace of mind knowing your child is learning positive habits and life lessons.
Youth Martial Arts in Kearney is Second to None
Each class is designed to be age appropriate, while also challenging your child physically and mentally. We want to see your child become successful on and off the mat, and will do anything to get them to their goals! Our Martial Arts classes will teach each child skills that will last them a lifetime, and the confidence they need to become leaders at school and home.
The benefits of Youth Martial Arts in Kearny are endless! On top of rock-solid self defense moves, increased self-confidence, and new friendships, your child will reap tons of added benefits. Below are just a few:
Hone motor skills, balance, flexibility and coordination
Develop strong listening skills and a positive, can-do attitude
Learn the virtues of self-respect and respect for others
Understand critical rules of stranger awareness and personal safety
Learning how to set and achieve goals in a realistic manner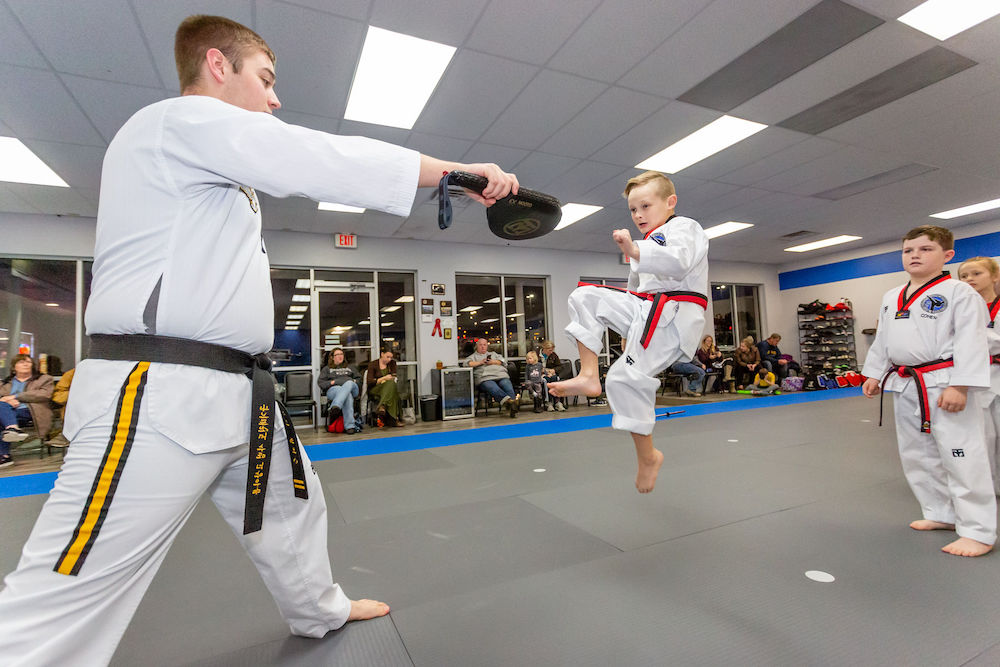 Sign Up Today!
If you are looking for a new activity for your child, that will benefit them physically, mentally, and socially, then you've come to the right spot! To learn more about Youth Martial Arts in Kearney, please fill out the short form on the right side of this page. We look forward to woking with your child.