Beginner Kids Martial Arts Classes Enrolling In September
The Kids Martial Arts classes are perfect for ages 5 to 7, as we teach our students the art of Taekwondo in a unique program that is a cut above the rest! What we teach, when we teach it, and how we teach it sets Advantage Martial Arts apart. We've invested focused effort into developing a beneficial curriculum for children that offers real physical change (i.e. children learn real Taekwondo skills), and perhaps most importantly, real emotional growth.
It's no surprise that parents around Kearney have named Advantage Martial Arts their martial arts school of choice. Our professional Kids instructors are the best of the best at teaching kids the martial arts. We make sure every Kids Martial Arts class is loaded with fun exercises and activities so your child is excited to come back to class day after day.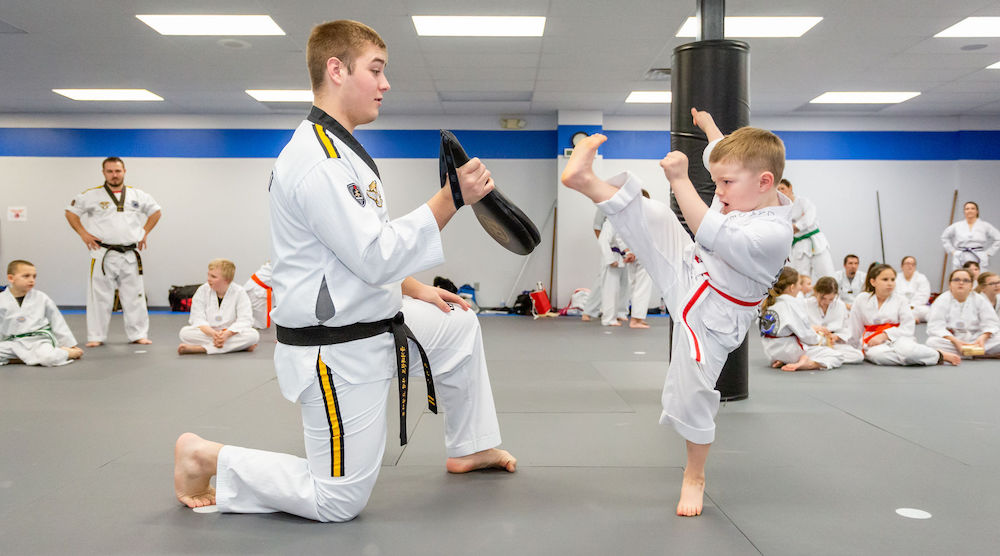 THE BEST ACTIVITY FOR KIDS IN KEARNEY!
Our Little Ninjas program is a detailed curriculum to help your child develop motor skills, listening skills and a foundation for success in school. We believe that the preschool age is a critical time in a child's development.

The training and education at this level of instruction focus more on the pillars of society that we all aspire to: fairness, trustworthiness, responsibility, caring, citizenship, self-respect, self-confidence, respect for others, and much more. We introduce the children into a healthy, stress-free, environment. The Little Warriors learn to explore and challenge their own abilities. Introducing your child to martial arts is a decision not to be taken lightly.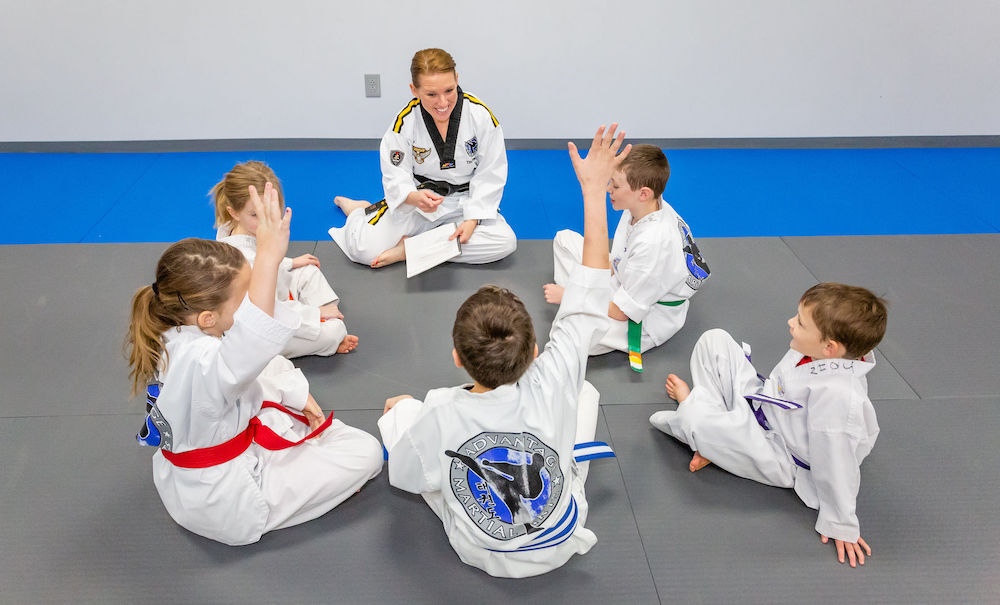 KIDS MARTIAL ARTS IN KEARNEY OFFERS COUNTLESS BENEFITS!
Enroll your child in the wrong school, and the results could be disastrous. At Advantage Martial Arts, we take this decision very seriously. Come down and sit in on any of our children's classes and you will see the results for yourself. Just take a look at what you can expect when you enroll your child in the Kids Martial Arts classes at Advantage Martial Arts:
Improved listening and concentration skills that lead to better grades in school
Stronger muscles and cardiovascular function that leads to improved health
Anti-bully self-defense skills and techniques for handling peer pressure
Leadership skills that set your child apart in the crowd
Superior coordination, flexibility and balance
Better behavior as your kids release pent-up energy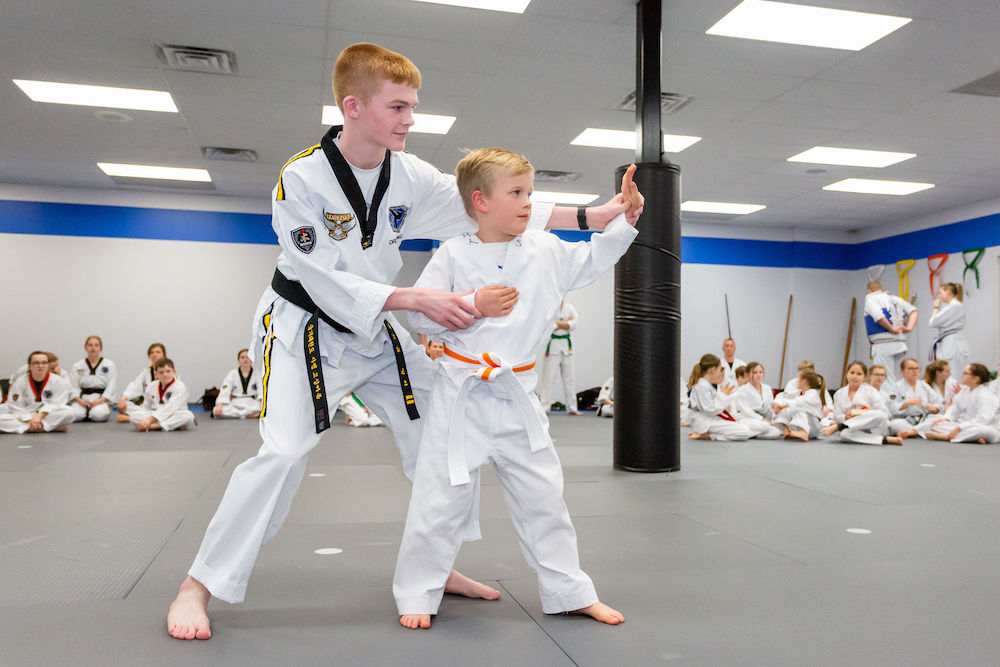 Give Your Child An Edge And See Results For Life!
If you are searching for an exciting way to boost your child's confidence, fitness and self-discipline, you can trust the Kid's Martial Arts classes in Kearney to give you the results you want!
Orientations are held on Saturdays are reserved specifically for your family. During this time you will receive a tour of our facility, a trial lesson, and a complete explanation of our programs, schedules, expectations and benefits. We will go over everything you need to know and answer all your questions so you can make the best educated decision on joining our school and program, all at absolutely no charge or obligation.
To learn more about Advantage's Kids programs, simply fill in the request information box on the top of this page!