Beginner Family Martial Arts Classes Enrolling In September
Designed for 2nd grade and older with family participation encouraged, this class is a continuation of fine motor skills and introduces more complex martial arts techniques. Advantage Martial Arts Students learn the foundations of Taekwondo martial arts and self defense with a special concentration on character building. We teach Respect, Focus and how to Harness Energy (self-control) in a positive, goal-oriented cooperative environment. Students are separated by belt rank into beginner and advanced classes.
We offer a positive yet challenging martial arts and fitness environment. Our classes are motivational and goal oriented and focus on teaching traditional Taekwondo skills that supply real physical and emotional benefits for all ages and initial abilities. Our convenient class times, industry leading facilities, and career instructors help set us apart from the others.

A Family That Kicks Together Sticks Together!
Time and time again, parents tell us about the positive changes they see, not only in their children, but in themselves as well. That's because our Family Martial Arts program includes all this:
A Motivational Family Friendly Environment
Learn along with other families and achieve your fitness goals.
Convenient Family Memberships
Our memberships make it easy for the whole family to train.
Discover the Benefits Together
Enjoy all of Taekwondo's physical and mental benefits together.
Great For Ages Six and Up
Perfect for family members six and up
The Advantage Martial Arts instructors are friendly and excel at teaching student of all ages at the same time. We staff our classes to ensure every member of your family will get the personalized attention they deserve.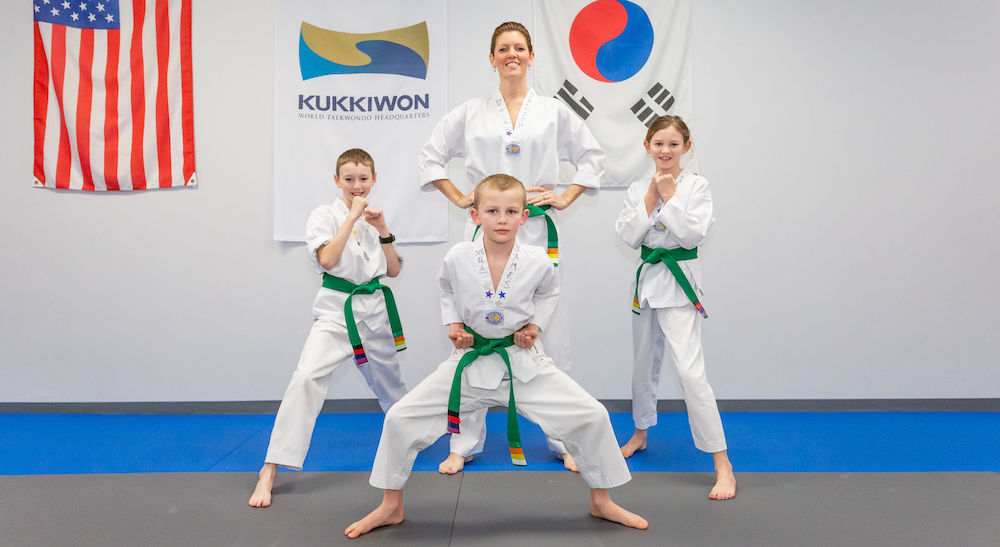 FAMILY MARTIAL ARTS IN KEARNEY DEVELOPS TEAM SPIRIT!
Orientations are held on Saturdays are reserved specifically for your family. During this time you will receive a tour of our facility, a trial lesson, and a complete explanation of our programs, schedules, expectations and benefits. We will go over everything you need to know and answer all your questions so you can make the best educated decision on joining our school and program, all at absolutely no charge or obligation.
Fill out the short form on the side of this page to receive all the information you need to get started immediately sent to your inbox. Start you family transformation today at Advantage Martial Arts!