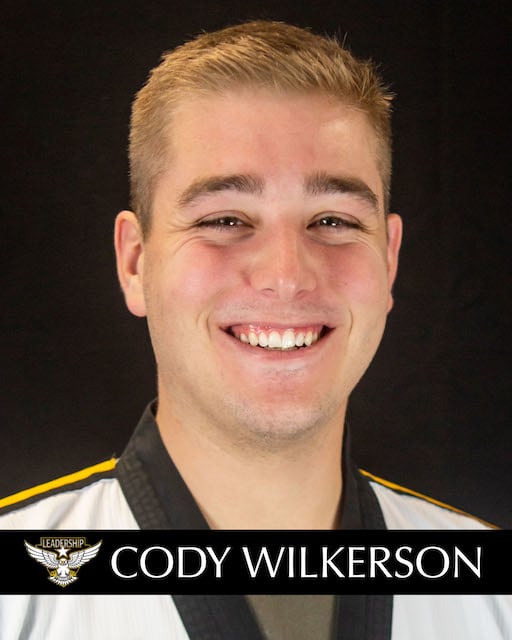 Coach Cody
Current rank: second degree Kukkiwon black belt
Favorite activity in martial arts: forms
Favorite technique in martial arts: rainbow kick
Favorite food: Indian style curry
Favorite music: country
Favorite book: Harry Potter series/ The day the crayons quit
Favorite movie: avengers: infinity war
About me: I've been practicing martial arts for a little over 6 years now and I love every minute of it! I'm a graduate from Northwest Missouri State University with a degree in elementary education with a concentration in physical sciences. So as my degree states science and things science are my jam. I love learning new things and doing experiments. My passion is teaching! I finished my student teaching right here in Kearney. I love to talk all things teaching and science. So feel free to strike up a chat with anything and everything!
I admire: All if the teachers and professors that have helped me on my journey to finishing college. I aspire to be just like them some day!
My goals: My professional goal is to become a teacher that makes a difference in my students lives!
Personal goals are to own a home someday, reach 4th degree black belt and become a master.