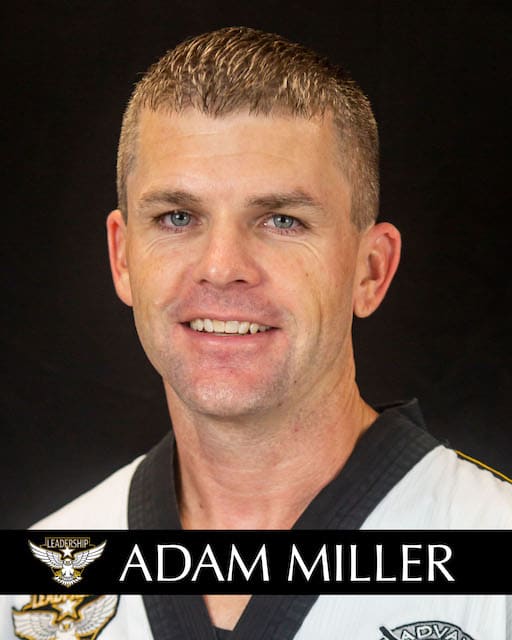 Coach Adam
Current Rank: 2nd Dan
Favorite Activity in Martial Arts: Forms / Basic Techniques
Favorite Technique in Martial Arts: Acrobatic / Aerial Kicks
Favorite Food: Peanut Butter!
Favorite Music/Musician: Appreciate many types of music / Billy Joel
Favorite Book:Mostly read non-fiction books, programming / math related (stuff many would find boring!)
Favorite Movie: On Golden Pond
About Me: Married for 17 years with 3 kids (2 boys and 1 girl). I work as a software developer (which I also enjoy doing as a hobby). Other activities I enjoy are coaching my kids in various sports / activities, playing the piano and guitar, snow skiing, and of course taekwondo!
I admire: Individuals that have a strong passion for what they do. The opportunity to learn and grow is all around you and when you meet and become friends with others that have passion for a given subject it is almost infectious. I believe that's how learning is truly achieved.
My Goals: I'm always looking to improve in the things I enjoy doing so I constantly challenge myself in those areas in different ways. As far as Taekwondo my ultimate goal is to reach the level of Master and to continue to coach and help grow our community at Advantage Martial Arts.