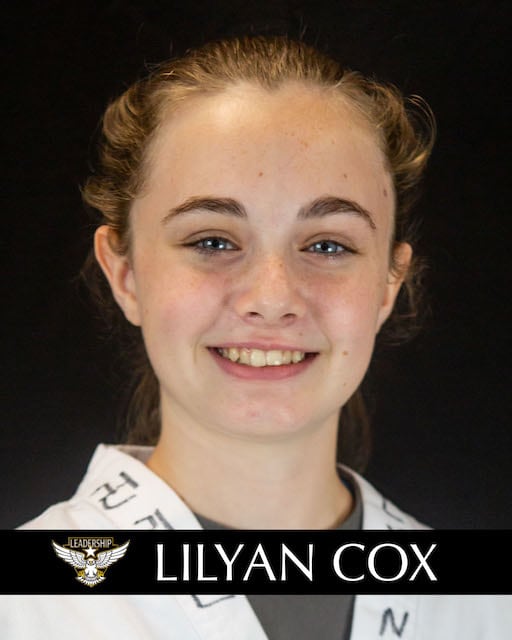 Coach Lilyan
Current Rank:
Black Belt
Favorite Activity in Martial Arts: Break falls
Favorite Technique in Martial Arts: Turning elbow strike
Favorite Food: Chocolate or pistachio ice cream
Favorite Music/Musician: Alternative rock/Light Metal/Rap/Oldies
Favorite Book: Black Beauty
Favorite Movie: Transformers
About Me: I am a straight A student, I love reading and writing as well as painting and sketching; I am creative and outgoing and at the same time, shy and quite. I love tinkering with machines and I love cars. I focus well in school, but have an adventurous sense of humor when the time is appropriate.
I admire: My father, because he is able to show pure bravery in the face of danger and puts everything on the line every day. I wish to grow up to be just like him.
My Goals:
2nd degree black belt; Finish my education with flying colors; Get into a good collage and earn a job I enjoy doing; Work to be the best I can be.