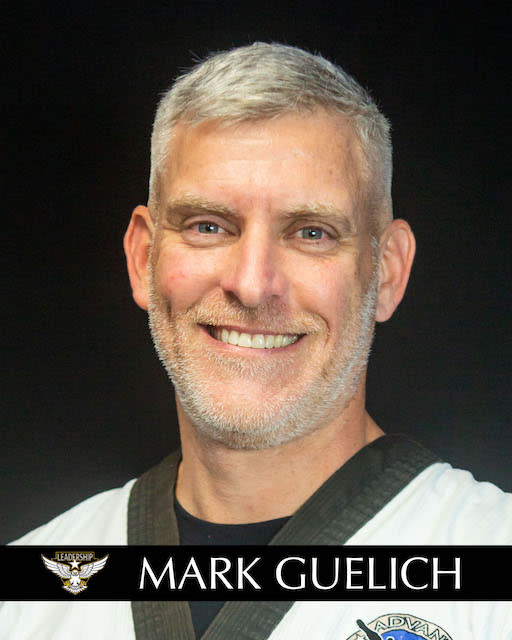 Coach Mark
Rank: School Black Belt
Favorite Activity in Martial Arts: Forms
Favorite Food: Cheeseburger
Favorite Music/Musician: Rock
Favorite Book: We Were Soldiers
Favorite Movie: Gladiator
About Me: Married 20 yrs, 2 daughters (both attend AMA), retired active duty Army, currently work at Ft Leavenworth as a DA Civilian.
I admire: Entrepreneurs (willing to take risks to achieve their vision) and kids/young adults who achieve their dreams/goals.
My Goals: Continue to coach, learn, and grow in Taekwondo and achieve 1st, 2nd, and 3rd degree Kukkiwon.