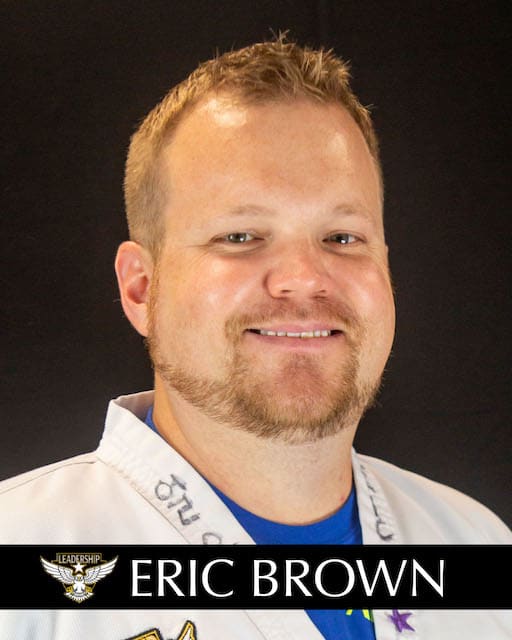 Coach Eric
Current Rank: High Brown
Favorite Activity in Martial Arts: Forms
Favorite Technique in Martial Arts: 360 Hook-Kick & Turn Back Kick
Favorite Food: Pizza
Favorite Music/Musician: Rock/Heavy Metal
Favorite Book: Harry Potter Series, Eragon Series, & Percy Jackson Series
Favorite Movie: Any Comic Book Movie
About Me: I have been doing TKD for 3 years now. I began about 1 year after my children started after sitting on the sidelines watching the kids participate. Since I was trying to help them learn their forms and techniques (and with a little encouragement from Master Phillips) I joined and have never looked back. Doing Martial Arts I have learned that you are never to old and it is never to late to start doing something you enjoy. Also I have learned to try new things because you never know what you will like. Outside of TKD I work at Cerner as a Test Analyst which basically means I get to try and break our system everyday. I enjoy cars, playing golf, watching TV, playing Xbox, and going to the movies.
I admire: My Family both immediate and extended family. They have always been a solid foundation for me to build my life off of. Although I have made mistakes my family have always been there for me no matter what.
My Goals: Outside of TKD my main goals are with work to continue to grow and excel at my career, I also want to buy a car to work on and modify currently would like a Nissan 300zx or a Mazda RX-7.